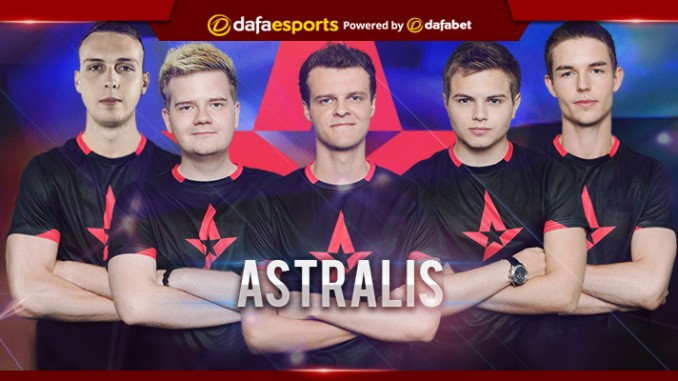 The Danes of Astralis established themselves amongst the CS:GO elite with their win at DreamHack Masters Marseille 2018.
Astralis in strong online form
Astralis entered Marseille in a run of good online form, performing well across multiple leagues and events. However, they had yet to prove themselves with this line-up offline, despite the pieces appearing to be in place for them.
Opening up play in Group D, Astralis crushed Space Soldiers 16-2 to advance to the Winners' Match against Team Liquid, who were playing their first large event with TACO in place of steel. Astralis secured a 2-1 triumph here as they narrowly lost Mirage (14-16) before dismantling Liquid on both Overpass and Cache (16-3 each).
FaZe a tough draw
Astralis arguably then received the most difficult draw in the quarterfinals by pulling FaZe. Expectations of FaZe were lowered due to the absence of olofmeister through personal reasons but the team still boasted incredible talent in the likes of rain, GuardiaN and NiKo. Astralis began to show their true colours in this match though with a solid effort, winning in convincing fashion on both Mirage (16-11) and Nuke (16-6).
The semifinals saw Astralis pitched against Fnatic, who may be inconsistent but do have the ability to win tournaments regardless. However, once again Astralis were almost completely in control as they secured wins on Overpass (16-5) and Mirage (16-12).
Na'Vi a surprise Finalist
The other side of the bracket produced upsets as the likes of mousesports and Cloud9 dropped out in the quarterfinals, eventually leaving Natus Vincere to face off against Astralis in the Finals.
Ironically Na'Vi might have been one of the teams Astralis most wanted to avoid, given the ability of s1mple, considered the best player in the world right now, to carry Na'Vi across the finish line single-handedly.
However, at this event Na'Vi finally had other members of the team contribute, with the likes of electronic starting to realise the potential he had previous to joining this particular line-up.
Yet for Astralis their Finals performance was as strong as it had been during the majority of the tournament as they secured another 2-0 win, this time on Nuke (16-4) and Inferno (16-11). Even in defeat, s1mple's efforts were recognised though as he received the MVP award despite coming up short in the Finals.
Astralis now the best in the world
For Astralis this appears to be the tip of the iceberg, given their overall potential alongside the struggles of the other top teams.
Astralis have asserted themselves as a top side thanks to their own continuing growth alongside the failures of others. The likes of FaZe, SK Gaming and Cloud9 will now look to rekindle what had previously got them to the top following a stream of sub-par performances.
This could well be the perfect opportunity for a team such as Astralis to dominate CS:GO therefore, with a chance at multiple Finals wins if their play holds up.
Map pool change could be huge
Another positive for Astralis is their map pool, which improved this weekend with the announcement that Cobblestone will be leaving active duty, with Dust 2 taking its place.
Astralis are one of the teams that will benefit the most from this move, as Cobblestone was the only map they did not play in Marseille. The fact that they also play Nuke – and are one of the few top teams willing to do so – gives them a major edge in terms of selecting which maps to play on.
This is a key factor in how Astralis only lost a single map the entire way in Marseille and demonstrates the kind of dominance they could have moving forward.
The two key players for Astralis have been a revitalised device and Magisk, who has returned to the form he showed in the old Team Dignitas line-up. Magisk offers a consistency that was lacking with Kjaerbye, allowing the team to build off both his and device's stability.
Astralis have clearly established themselves and now have a chance to dominate CS:GO, starting in Sydney during the first weekend of May.