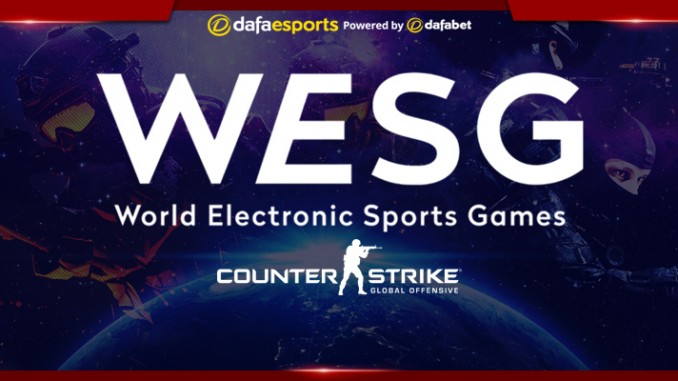 One of the most entertaining CS:GO events of the year begins on 13 March, with the World Electronic Sports Games bringing in mixed teams alongside already established line-ups.
Only national teams allowed
The key point to note about this event is that each team must only have members of the same nationality. This leads to a mix of established teams alongside hybrid teams from the top regions. The obvious favourites for an event such as this are the already established top tier line-ups, which in this case are SK Gaming, Cloud9 and Fnatic.
SK dealing with a slump
SK Gaming are in a bit of a slump since finishing 3rd-4th at the Boston Major in January, continually faltering to the likes of Liquid and Cloud9 while not looking like their dominant selves. The addition of boltz initially did wonders to the line-up, but ever since his re-addition, the team appear to be off.
The majority of the pressure falls on in-game leader FalleN, who is looking to integrate the squad more closely. SK's map pool has also been in question as of late with issues on Inferno continuing to be a concern. However, this is the type of event that could get them back on track.
Cloud9 need to get over the hump
Cloud9 are quietly still performing well, even if their recent record fails to show that. After winning in Boston, Cloud9 appeared to fall off with losses to both Team Liquid and FaZe Clan at subsequent events. However, these are two of the best teams in the world right now, with Cloud9 appearing to be right on their heels. They will be looking for a chance to prove themselves at this event.
Skadoodle has continued his nice run of form, which is a good sign for the boys in blue as they look to return to their Major-winning form. If the other members can regain their confidence, an SK versus Cloud9 final could be a potential all-time classic.
Fnatic look to maintain recent form
Given their recent success, Fnatic are also amongst the favourites, but this is largely based on the great play of KRIMZ and flusha continuing. Two legends of Counter Strike, flusha and KRIMZ were at the heart of Fnatic's victory over FaZe Clan at the recent IEM World Championship in Katowice.
Questions still remain about whether this team can maintain their strong form over the long-term, but their play over the past few months is nothing to scoff at. Fnatic should go a long way in this event, with a chance to win it all should their previous momentum flow over.
Team Ukraine one to watch
Of the mixed teams, the obvious best of the bunch is Team Ukraine, given both the overall depth and the presence of s1mple in the line-up. S1mple has been the best player in the world thus far in 2018, single-handedly dragging Na'Vi across the finish line at times. Joining the three-man core of Na'Vi in this team are markeloff and bondik, players who are both well respected within the scene.
One bonus that Team Ukraine have over other mixed teams is the roles within the side appear to be suited to the players. In events like this, at times players from a single nationality are essentially just thrown together, with multiple players having to change roles in order to assist the team as a whole. Yet for Team Ukraine, with the core of Na'Vi intact, the only question is who will be able to step up and help carry the load with s1mple.
Zeus is the in-game leader, with the likes of bondik and Edward acting as more supportive players. One key question for Ukraine is whether or not markeloff will be AWPing (sniping) over s1mple, as he has recently announced his re-dedication to using that weapon.
No matter the specifics, having the world's top player on the team will do a world of good for Team Ukraine, who have a decent shot at making a run at this event.
Conclusion
The Brazilians, Americans and Swedes of SK Gaming, Cloud9 and Fnatic respectively will be joined not only by the Ukrainians, but 28 other teams from around the world. These are representing countries as diverse as China, South Korea, Thailand, Canada, Argentina, Turkey, South Africa, Germany and many more. It's a great format and one that it would be good to see more events embrace, even if there is a limited number of genuine contenders for the crown.