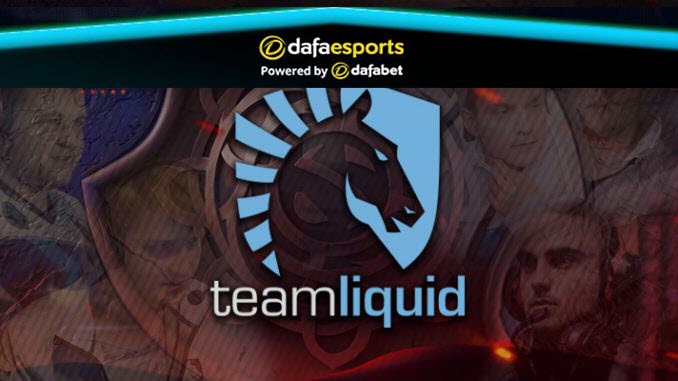 The semifinals of the North American League of Legends Championship Series Spring Split contained a rather one-sided affair alongside one of the most intense best-of-five battles in recent memory.
Team Liquid the stronger team
Team Liquid came in as clear favourites against Echo Fox given the recent play of both sides. After starting the year on fire, Echo Fox struggled down the stretch, even resorting to using two substitutes in the final week of the season in an attempt to reset the mentality of key players. Liquid, on the other hand, began to show their expected calibre of play, performing strongly in the last half of the split.
Game 1 quickly highlighted Echo Fox's deficiencies as they picked Kalista, a pick that worked earlier in the year for them before she received a brutal set of nerfs. Not seen anywhere else on this patch, Echo Fox struggled to get anything going, falling inside 33 minutes.
Echo Fox briefly fight back
Game 2 was perhaps the most surprising of the series, with Echo Fox not banning Swain, leading to Liquid picking him first, while also selecting Skarner for Dardoch; a champion he had refused to play up until that point. Liquid appeared to have Game 2 in the bag after champion select, with a beautiful team composition supplemented with comfort champions while Echo Fox generally had a weaker set-up. However, Echo Fox used their strengths in both the Top lane and the Bottom lane to pressure turrets early in order to grab a gold lead, and slowly took a hold of the game. The scoreline would tend to show differently as Liquid led the kill charts 17-14, but in the end a controlled game from Echo Fox gave them the win.
Echo Fox couldn't build on this though as Game 3 and Game 4 were incredibly similar to one another, with Team Liquid dominating from the start. In one of the fastest playoff matches of all time, Liquid stomped Game 4 in 23 minutes for a 3-1 win and a spot in the Finals.
New teams do well
Two brand new teams to the LCS in Clutch Gaming and 100 Thieves squared off in a chance to meet Team Liquid in the Finals.
Game 1 was controlled early on by 100 Thieves, utilising initial pressure in order to slowly take control of the map. In a fairly low kill affair, 100 Thieves continually outplayed Clutch in the Mid game with quality rotations around the map. In just over 35 minutes, 100 Thieves scored a win in the opening encounter.
Game 2 was all about the draft, where Clutch Gaming were able to secure three champions on which they had undefeated records; Skarner, Azir and Ezreal. 100 Thieves also made one key mistake that allowed Clutch to secure the Baron, which led to the Game 2 winning push for Clutch.
Game 3 came down to a well-executed four-tank composition from 100 Thieves that utilised protection for AD Carry Cody Sun. Despite an attempted focus by Clutch on Ryu in the ban phase, he was still able to find global pressure and a solid performance on the recently nerfed Galio.
Battle goes the maximum
Game 4 was by far the most one-sided of the entire series, with Clutch Gaming dominating from the get-go. After securing Xayah and Rakan for the Bottom lane, the best duo in the game, Clutch quickly snowballed their early success into a 28-minute stomp.
The final game was incredible, taking 74 minutes before ultimately reaching its conclusion. Each team was visibly nervous and played with a sense of caution, where one mistake could lead to a possible loss and elimination. Clutch Gaming's Febiven had an incredible performance on Orianna, continually hitting multiple priority targets within his ultimate, but 100 Thieves were able to withstand the pressure and win one final team fight to shatter Clutch Gaming's base, putting them into the Finals against Team Liquid.
Conclusion
Saturday Echo Fox and Clutch will meet for third place in the Spring Playoffs before a Sunday showdown between Team Liquid and 100 Thieves. The winner will qualify for the 2018 Mid-Season Invitational so with so much at stake, it will be fascinating to see how this will play out.