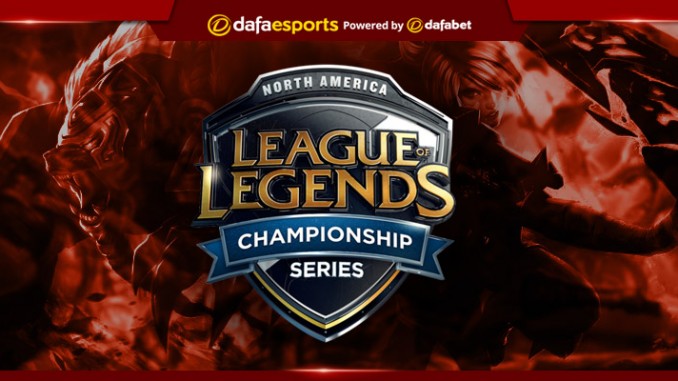 The Grand Finals of the North American League of Legends Championship Series Spring Split will see a new champion as newcomers to the Finals, Team Liquid and 100 Thieves, battle for the crown.
Doublelift may be an issue for Team Liquid
Team Liquid appear to be the favourites given the overall talent on their roster, complimenting their incredible play as of late. One major concern is the mental state of star AD Carry Doublelift, who has had a major out-of-game issue surface. As of Wednesday it appears he will attempt to play, but no one can truly know for certain how well Doublelift will perform with the lights shining the brightest this weekend.
Outside of Doublelift, Liquid have continually utilised Jungler Xmithie to snowball the advantages created in the Middle and Bottom lane. Top laner Impact is consistently left on an island, where he attempts to absorb the pressure from the opposing Jungler while minimalising his losses; one of the most difficult things to do in the game today.
With Impact continually on a Tank, even the likes of Singed when all other options are removed such as in their series against Cloud9, other members of the team such as Olleh have the freedom to play more risky champions such as Thresh.
Pobelter will be the key player for Team Liquid this coming weekend as he looks to shut down 100 Thieves' Ryu, who has quietly had a stellar split. Look for Ryze and Taliyah to be major points of focus in the Mid lane, with each team attempting to secure a champion that can easily roam to the other lanes in order to assist them.
100 Thieves have a well-rounded team
100 Thieves are all about the mid to late game, where shot callers Aphromoo and Meteos work in tandem to control the game. Perhaps the best NA team in terms of utilising side waves to create pressure during a major fight such as over the Baron, 100 Thieves continue to impress with their calm and calculated progression throughout the game. Originally thought to lack star power, the solid play of both Meteos and Ryu has been supported by star efforts from the other three members of the team.
Cody Sun has statistically been the best AD Carry in the region this split, topping the damage percentage amongst other key stats all season long. Along the top side Ssumday has been a model of consistency, winning almost every Tank versus Tank match-up while also often securing First Blood alongside Meteos.
Pick and Ban will be key
The edge that 100 Thieves will look to use in their match-up against Team Liquid will be within the Pick and Ban phase, with highly respected coach pr0lly looking to give his team any advantage he can find. With a willingness to pick the likes of Darius should the team composition call for it, pr0lly's genius has been recognised as he was awarded the coach of the split for this current iteration.
One major question around the pick and ban phase is which champions will be selected within the AD Carry role. Caitlyn and Xayah appear to be the top picks currently, especially if Rakan is available to pair with Xayah, with Team Liquid showing a complete willingness to allow Caitlyn through in order to counter-pick it with Ashe, one of Doublelift's signature champions.
Conclusion
A likely scenario this weekend is the selection of Caitlyn from 100 Thieves in order to trap Liquid into selecting Ashe; a low mobility champion who is susceptible to the likes of Galio and Olaf, characters on which 100 Thieves have performed well in the past. However, if Liquid can leverage an advantageous match-up in the Bottom lane, they have an incredible chance of winning the tournament.