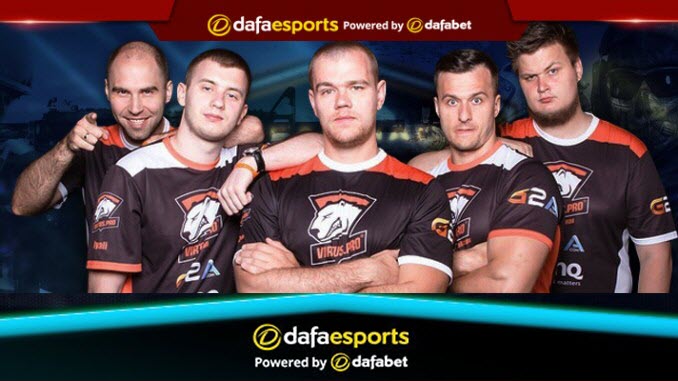 The First UK Major
This will be the first Dota 2 Major to take place in the UK and being a Valve event, the competition will be fierce, not only for the $1,000,000 prize pool, but also for a share of the 1,500 Dota Pro Circuit points up for grabs.
Six teams were directly invited to this event – Virtus.pro, Newbee, Evil Geniuses, Team Liquid, Vici Gaming and Mineski – while six have entered via the qualification process. These teams are OG (EU), LGD.Forever Young (China), Fnatic (SEA), OpTic Gaming (NA) and paiN Gaming (SA), with Team Spirit replacing Natus Vincere (CIS), who dropped out due to a roster change.
The Group Stage will see the 12 teams separated into three groups of four. They will meet using the GSL Format, with the bottom two teams being eliminated and the second-placed team qualifying for the quarterfinals of the Playoffs. The three first-placed teams will play additional best-of-one matches against each other and these will determine which two will qualify directly for the semi-finals. The remaining side will go into the quarters.
The Playoffs will see single-elimination best-of-three clashes with a best-of-five Grand Finals.
Group A
Group A consists of Virtus.pro, Evil Geniuses, Fnatic and Team Spirit. The first matches will be Fnatic vs EG and VP vs Spirit.
The opening game of the tournament will be fierce, with both teams desperate for as many DPC points as they can get. This is particularly the case for Fnatic, who are 895 points outside the Top 8 and did not qualify for the China Dota 2 Supermajor. This means that this is their last chance to secure a direct spot for TI8. They are in good form but while they did come 3rd-4th in the GESC Thailand Minor off the back of a 7-0 Group Stage, there were very few top tier teams there to contest them, barring EG and Secret.
EG may be in an even tougher spot, as even though they are higher in the DPC rankings, they lost to Fnatic the last time they met and got taken out in the GESC Playoffs by Keen Gaming, a team with little pedigree this season. They will need to bounce back to hold on to their TI8 spot.
Virtus.pro vs Team Spirit will be the second match. A replacement for Na'Vi, Spirit have no DPC points and have never qualified for a DPC event, although they are on something of a roll, having also managed to qualify for the Supermajor. However, it will be very difficult for them to win against VP, who are three-time Major winners (ESL One Hamburg, ESL One Katowice and the Bucharest Major) and currently at the top of the DPC standings. They have been consistently successful throughout the season and have not finished below 6th place in a Major thus far, making them the heavy favourites both for the match and the group.
With 1st place almost certainly going to VP, the battle in this group will largely be for 2nd. Fnatic need to get through for their TI8 prospects, but EG will want to deny them to make their own path easier. Meanwhile, although Team Spirit are not eligible and are heavy underdogs, they could cause a huge upset by taking both teams out.
Group B
Group B features Team Liquid, OG, Vici Gaming and paiN Gaming, with the opening matches being OG vs Vici and Liquid vs paiN.
Coming in as 3rd highest in the DPC Rankings and already guaranteed a spot at TI8, Liquid are mainly fighting for pride as they haven't won a single Major this season, coming 2nd twice.
Their opponents, paiN gaming, have an incredible task ahead of them as their region has never been successful on the international stage. However, they made history in their previous event, EPICENTER XL, where they were the first South American team to finish inside the top eight at a Major.
OG vs Vici seems to be a closer match, but Vici are favourites due to their recent performances. These include 3rd place at the MDL Changsha Major and 5-6th at DAC 2018.
OG have struggled since the loss of Resolut1on in March, bringing in their coach 7ckingmad as a replacement. They are also ineligible for a TI8 invite due to a mid-season roster change. However, a win here would be a crucial morale booster and they can easily play Kingmaker if they progress to the Playoffs.
In the end, Vici and Liquid have been performing very well recently compared to the other two teams in the group, but there is every chance that if they don't show top form on the day, one of the other sides could eliminate them.
Group C
Group C consists of Mineski, Newbee, OpTic Gaming and LGD.Forever Young. The opening matches are OpTic vs Newbee and Mineski vs LFY.
Thanks to their 1st place at DAC 2018, Mineski are on the cusp of claiming a spot at TI8 but they will still want to make sure. Although they did finish a disappointing 5-6th at EPICENTER XL and the MDL Changsha Major, being knocked out by Virtus.pro in the former and potential group opponents Newbee in the latter, they are still the strongest in this group overall.
Their opponents, LFY, have not had any notable results for the entire season, their last DPC tournament being The Bucharest Major. Here they finished last, a far cry from their 3rd place finish at TI7.
Seventh in the DPC standings, Newbee have also been in a slump of late but with two Majors left this season, they are hoping to return to their early season form and secure a TI8 place in the process.
Their opponents, OpTic Gaming, did place better at DAC, but the two sides haven't faced each other recently, making this game a bit more difficult to judge. However, for OpTic, this is their last shot at DPC points. They need to get 1st place in this event to even be considered, otherwise they will fall short of the current 8th place team in the standings and must get to TI8 through the qualifiers.
While Mineski and Newbee are both favourites, they have both succumbed to weaker teams in the past. This means if OpTic show form similar to that of VGJ.Storm at MDL, a fellow American team that finished 2nd there, there is every chance that they could go the distance and head to the Playoffs, an outcome they desperately need.
Summary
In a group stage like this, it can be surprisingly easy for teams to be surprised and knocked out early, meaning that while some teams may be almost assured to get through, it is still very possible for upsets to occur. And with TI8 closing in, along with the last opportunities to earn DPC points, every team will be giving their all to try and get to the top and win the first UK Major.