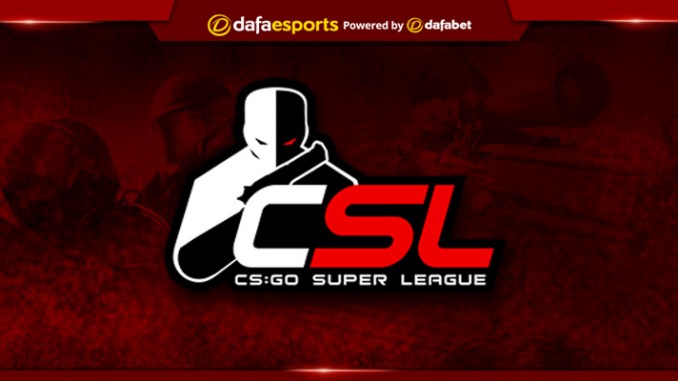 Once again the eyes of the CS:GO community turn to China for the Super League 2017 Spring Season after a fascinating Spring Qualifier in March, which determined the final four entries into the competition. The month long event will see 16 teams battle it out in what should be an intriguing affair.
EMP move through to the Spring Season
Eastern Mysterious Power came out victorious in the top portion of the qualifying bracket.
After a bye in the first round, EMP defeated nGse 16-11 in a best-of-one on Cobblestone, an impressive opening result given nGse had 16-0'd their opening opponent.
EMP then advanced to the best-of-three portion of the qualifier where they played Recall THE END, taking them down 2-0 with wins on Mirage (16-13) and Cobblestone (16-8).
In the next round against ZDM, after securing another victory on Cobblestone (16-2) EMP suffered their only loss of the tournament; an overtime defeat on Inferno (16-19). However, EMP bounced back on another familiar map, this time Mirage, to secure a 16-13 win and a spot in Super League.
Hegemony.Person ease through
Hegemony.Person qualified for the Super League from the second portion of the qualifying bracket with a similar record to EMP.
Once again with a round one bye, Hegemony narrowly took a 16-14 victory on Mirage over MociusT in their first game.

Hegemoney rode this momentum into the best-of-three stage, defeating Acme Exclamation on Cache (16-8) and Mirage (16-11).
One difference between Hegemony.Person and EMP was the final best-of-three, where HP found themselves losing the opening map; a shocking 7-16 effort on Mirage. HP recovered well, however, as they picked up back-to-back wins on Inferno and Cache (16-9 and 16-13 respectively) to join EMP at the Spring Season of Super League.
ViCi Gaming Renascence impress
The most dominant team in qualifying was ViCi Gaming Renascence. Following two complete stomps over their opponents to open their quest for qualification (16-2 vs. Save.Our.Souls on Mirage and 16-3 vs. Tree9 on Cobblestone), VGR carried their momentum into round three, taking down Team5.Works 16-12 on Train and 16-8 on Overpass (including winning eight out of nine rounds on their Terrorist side).
The destruction did not stop there as VGR completely dismantled EHOME 16-4 and 16-5 on Inferno and Overpass respectively to qualify for Super League. EHOME, however, received a second chance when Edward Gaming, an invited team to the Spring Season, had to withdraw because of roster issues. The four teams that finished fifth through eighth in qualifying therefore played a round robin event to see who would take their place, with EHOME emerging victorious.
Cobblestone the key for Wings.Blue
Wings.Blue are the final team from the qualifiers to join the Super League, primarily on the back of their play on Cobblestone. Wings.Blue played seven rounds in qualifying, four of which were on the map, and they won all four.
Wings.Blue's only loss came at the hands of their final opponent; wNv Teamwork. After picking up a win on Mirage (16-10), Wings.Blue fell on Inferno in a fairly poor showing, 16-7. Round three, however, was on Cobblestone and Wings.Blue closed out the series in dominant fashion, winning 16-8 to complete the qualifying for Super League.
Tyloo look strong
Looking at the other participants coming into the Spring Season of Super League, Tyloo are the obvious favourites to win the event. One of the few teams in this tournament to have international experience, Tyloo are a dangerous opponent even for the top European teams. Tyloo have a number of strengths, predominately based around their team play. With the core of their roster playing together for quite some time, the synergy while entering bombsites is consistently crisp for Tyloo.
With this as a basis, the ability of any member of Tyloo to perform on any given map also gives the team some leeway. The return of former player HZ, in place of the now departed AttackeR, is the only potential issue for Tyloo as they look to integrate him back into the team.
Another team to watch is ViCi Gaming, who are not to be confused with ViCi Gaming Renascence, who came through the qualifier. In a similar situation to Tyloo, ViCi are a team with a core group of players who have played together for an extended period of time. ZhokiNg is the backbone for ViCi, and if they are able to defeat their kryptonite of Tyloo, he will have to play a pivotal role.
It all sets up as a curious new season in the Counter Strike world in what is likely to be a tough battle to be one of the four sides to qualify for the Spring Playoffs. Tyloo clearly appear to be the cream of the crop, but after that it is all up in the air. 5Power Club, now acquired by UYA, Born of Fire and B.O.O.T, renamed B.O.O.T.cn, finished second, third and fourth respectively at CSL 2016, but all have had roster changes since then, making their performances very difficult to predict. This could give some hope to the qualifiers, who have momentum on their side.