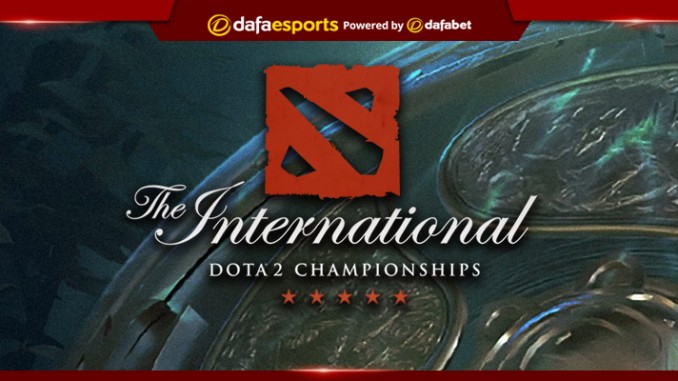 Fnatic
The winners of the South-East Asia qualifier, Malaysian team Fnatic are back at The International.
They have a strong record at the event, having attended each one since 2013, securing 4th place at TI6.
Their most recent appearance wasn't too impressive though – Fnatic had the second worst performance in the entire 2017 tournament, finishing only one game ahead of Hellraisers and being the first team to be eliminated from the event.
Fnatic's showings over 2018 haven't exactly been stellar, either. They failed to take home the win from any of the year's Majors; in fact, the only events they've won have been qualifiers.
They've butted heads with fellow SEA team TNC Predator time and time again, with the two seeming fairly evenly-matched. But their performances against other teams in the TI8 pool have gone poorly. They suffered a crushing 3-0 defeat by EG at the DOTA Summit 9, a 2-0 loss to VGJ.Storm at the GESC: Thailand Dota2 Mino and were beaten 2-1 by Team Liquid at ESL One Katowice, where they also lost 2-0 to Virtus.pro.
Though they have managed wins against teams like OpTic and OG, they look bound to struggle against upper levels of play.
Still, they're not without a chance. As well as adding top-tier support and carry pieliedie and EternalEnVy in the post-TI7 shuffle, they included UNiVeRsE as part of their team early this year. A true powerhouse of a player, and one of the winners of TI5, UNiVeRsE has been a prominent figure on the competitive scene for seven years, taking a position at every International ever held, and boasting wins at the Dota 2 Asia Championships, Manila Masters, the Mars Dota League and more.
With such talent on their roster, it could be argued Fnatic have an edge over the more inexperienced competition – but their recent lull in performance may well let them down.
Dafabet title odds: 20.830
TNC Predator
Second in the SEA regional qualifier, this team – perhaps better known by their previous name, TNC Pro Team – can be difficult predict.
Though they were beaten by Fnatic in the qualifier finals, the last year of play seems to suggest that they're on better form than their counterparts.
They managed to place 2nd at MDL Macau, and 1st at the China Top 2017. They even fared better than previously at TI7, though not by much – knocked into the lower bracket by LFY, then eliminated by OG, to finish in 9th-12th.
However, their more impressive matches seem to be behind them with TNC's recent efforts not going so well.
Eliminated in the early play-offs at the Bucharest Major, MDL Changsha Major and China Dota2 Supermajor, the team seem to be struggling against top-tier opponents.
There's little reason to believe the team will surpass expectations, with almost the same roster as they fielded at TI7, solo mid player Armel being the only addition.
Team captain Kuku has scored some impressive victories, with placements at TI6, 7 and 8, and a win at the WESG 2016, but it may not be enough.
Only a single player – Raven – has competitive experience in the game prior to 2016. That lack of experience may be their downfall, as a few matches over the years have shown.
With carefully-selected bans, TNC have been shut down in the past, suggesting a lack of the versatility that makes the top-tier teams so competitive. Going by their latest performances, they'll definitely struggle to make it far in this event.
Dafabet title odds: 45.690
VGJ.Storm
The North American sister team of VGJ.Thunder, Storm are one of three sides from the continent to qualify for The International.
The team only recently formed, being established in the wake of TI7, but they've already made their presence felt. Boasting a victory at GESC: Thailand, and a 2nd place at the MDL Changsha Major, the team itself might be new, but the players certainly aren't.
Though some players on the team's roster will be appearing at The International for the first time, most of them have that experience in their back pocket – none more so than position 1/2 player Resolut1on.
With no fewer than four Internationals under his belt already, including a silver medal at TI6 during his time with Digital Chaos, as well as plenty of other premier wins dating back to 2015, he's a player who can handle the pressure of the International, and that could make all the difference.
Still, VGJ.Storm seem to be performing a little less impressively than VGJ.Thunder, so far – the Chinese team have earned over US$100,000 more in prize money since TI7.
And if Thunder aren't predicted to sweep the stage, it's hard to imagine Storm managing to instead.
Dafabet title odds: 24.510