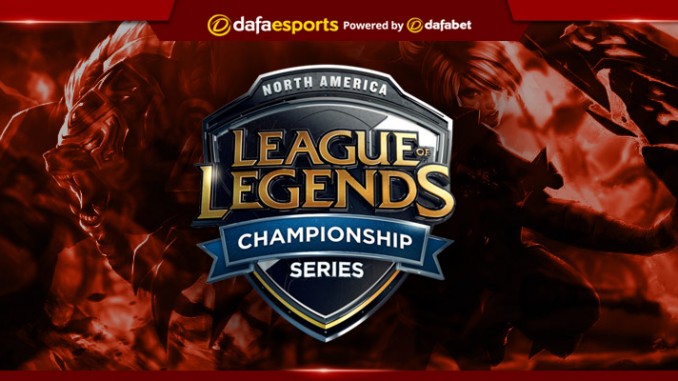 Week 3 of the North American League of Legends Championship Series was filled with drama and shocks, with the playoff landscape taking a dramatic shift as a result. 
100 Thieves on a roll
100 Thieves, 103.16 to win the World Championship later this year, had one of the most interesting weeks in recent memory, extending their winning streak to four matches before announcing the trading of their starting Jungler.
After the matches on Sunday, Meteos announced that he had been traded away to FlyQuest, with no guarantee of a starting role, quite probably due to the recent rise in play from both FlyQuest's Jungler Santorin and the team as a whole.
Going the other way in the trade was FlyQuest Academy Jungler AnDa, who will now pick up starting Jungler duties for 100 Thieves once they return from Rift Rivals.
After victories over Clutch Gaming and OpTic primarily off the back of play from Top laner Ssumday, 100 Thieves now sit in a four-way tie for first but with major question marks moving forward.
Echo Fox flatter to deceive
Even with a 1-1 record in Week 3, Echo Fox had a weak pair of games with concerns being raised for their upcoming matches.
Their initial map against Team Liquid was a disaster from the start, with Echo Fox looking absolutely lost from the first minute of play. With a kill line of 7-28 in just 22 minutes, they got absolutely decimated, with a match against the struggling Cloud9 awaiting them.
Here again, Echo Fox appeared to be lost from the off, with star Top laner Huni struggling to hold down Licorice's Irelia. The fortunate thing for Echo Fox was that Cloud9's composition lacked any semblance of a late game win condition, with Cloud9 making poor decisions in the Mid game that prolonged the match, thus allowing Echo Fox to stall out and secure the victory.
Even with a win this leaves a sour taste in the mouth of Echo Fox, as something must change if they want to hold on to a top placing moving forward. They are 52.09 to win the World Championship later this year.
Cloud9 not clicking
Cloud9's struggle was one of the storylines of the week. After re-inserting Jensen and Smoothie back into the starting line-up, Cloud9 still faltered in the mid and late game.
Cloud9 continue to be a mess, with more and more pressure to field Sneaky in the Bottom lane in an attempt to rekindle their play from the Spring Split. However, when looking further, Goldenglue has not been the main issue for the team as he continually contributes on the likes of Brand, where he topped the damage charts for Cloud9.
The issue appears to be more about their late game decision making. Even in a meta that's generally quick and straightforward, Cloud9 still find a way to have poor rotations and understanding.
Cloud9 have cemented themselves as the worst team in the league thus far, with a chance to possibly swap some players with their week off due to Rift Rivals, and yet they are still 52.09 to win the World Championship.
FlyQuest getting better
FlyQuest secured a 2-0 week, with victories over both Golden Guardians and Counter Logic Gaming. After starting off the year 0-3, FlyQuest have pulled off three victories in a row, with these most recent wins coming with JayJ in the Support position in place of KonKwon.
The team as a whole have seen a large improvement in their play, with Flame continuing to play well in the Top lane, complimented by the likes of Santorin in the Jungle performing on fringe meta picks such as Kha'Zix.
Overall FlyQuest still lack some overall top tier talent and firepower that is typical of teams near them in the standings, but their coordination and cohesion is what helps them find success.
Week 4 is a mixed bag for FlyQuest, with the struggling Cloud9 as their first opponent before a showdown with Spring Split champions Team Liquid.
Conclusion
Three weeks into the Summer Season and no team have separated themselves in the standings. With 100 Thieves, Echo Fox, Team Liquid and Team SoloMid all with a 4-2 record, Week 4 could be crucial, with only Team Liquid avoiding a match-up with at least one of their fellow leaders.