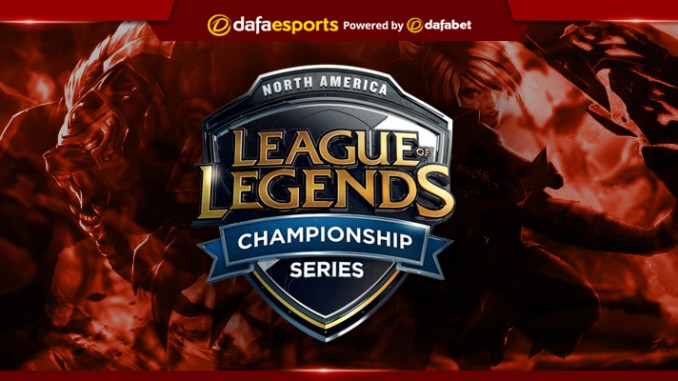 Team Liquid enter the North America League of Legends Championship Series Summer play-offs as the number one seeds, having been the most consistent team all year long.
Liquid the constant
With their play based around star Bottom-laner Doublelift, Team Liquid have been a constant in a year of unpredictability within the league. While not having the same all-star line-up as when the team were founded, Liquid have solid players in every position, with a focus on snowballing and early lead from the Bottom lane.
The only concern for Liquid is they have struggled when facing the second-seeded Cloud9.
Momentum with Cloud9
Cloud9 bounced back from a 1-5 start to claim the second seeding with an 11-7 overall record.
That 10-2 run, including wins in their last eight, makes them the hottest team in the league. Licorice is the only player who has started every match for Cloud9, emerging as an MVP candidate for his diverse champion pool, consistency and voice within the team.
Cloud9 appear unstoppable at the moment, although the time off could end up hurting them. Even so, Cloud9 are in a fantastic position, with two possible starting rosters to keep opponents on their toes.
100 Thieves hit bump
Seeded third are 100 Thieves, who after being a top team for much of the split, struggled in the final week before the tie-breakers.
While 100 Thieves did emerge victorious over both FlyQuest and Echo Fox to clinch third, they fell to both Cloud9 and OpTic while looking shaky.
100 Thieves do have two of the front-runners for MVP in Ssumday and Aphromoo, with Ssumday having single-handedly dragged 100 Thieves across the finish line in multiple games this split.
The question is whether or not Jungler AnDa can find consistency on the big stage, something he has limited experience of.
Fox in hunt
Snagging the fourth seeding were Echo Fox, the most up and down team in the league.
Echo Fox have peaks that surpass even those of Team Liquid, yet their floor plummets past any challenger. Even in the two tie-breaker matches Echo Fox appeared to be two completely different teams, dominating TSM before looking lost and out of sync against 100 Thieves.
Echo Fox are a team always willing to fight, believing they can out-match any team in a 5v5 no matter the gold lead or deficit they have. One thing to track with Echo Fox is whether or not Top-laner Huni can get back to the MVP form he displayed earlier in the split.
TSM returning to form
Fifth seeds TSM clinched a play-off spot thanks to an impressive win over Team Liquid.
TSM are the same as ever, with a shaky Jungler, in this case Grig, attempting to help the likes of Bjergsen carry them through. TSM have had a decent end to the campaign and finally appear to be shaking off the terrible form they had at the beginning of the year.
mithy, in particular, has been much better in TSM's rise, with hope he can continue his form against the Top Supports that remain in the play-offs.
FlyQuest need Turtle power
The final play-off contenders are FlyQuest, who would have claimed the second seeding if they had defeated Cloud9 in their final pre-tie-breaker clash. As it is, they fill sixth spot.
FlyQuest have been consistent all year long, with long-praised pick-and-ban phases supplemented by solid mid- and late-game shot-calling. The issue with FlyQuest is that they appear to live and die by the play of Bottom-laner WildTurtle, who has been caught out of position in key moments recently.
Wide open
Usually it's a cliché to say any team can win, but that really is the case in this NA LCS event, which starts on Saturday.
All six teams have shown the fundamental ability, or have an individual of quality, to pull off a result.
Liquid and Cloud9 may already be through to the semi-finals, but neither team will be complacent with a US$100,000 first prize and a place in the Worlds 2018 on the line.