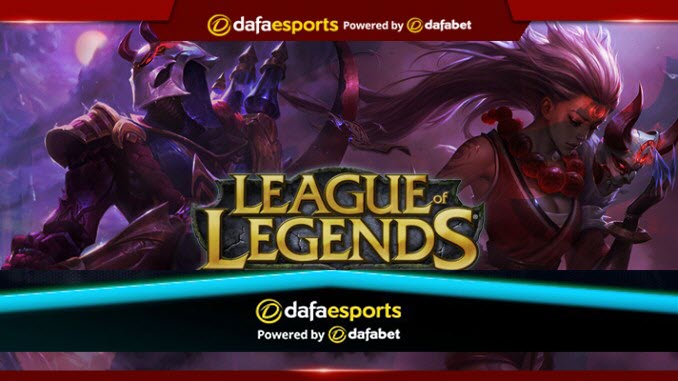 Halfway into the season, the top dog in the LCK remains the new kids on the block, Griffin, who are currently two games ahead in the loss column over both Gen.G and KING-ZONE DragonX.
Griffin still the team to beat
Griffin have looked dominant thus far, with adaptation and poise rarely seen in a team so new to the biggest stage.
This week brings yet another difficult test, with the three 6-4 teams in the Afreeca Freecs (Griffin 1.558, Afreeca Freecs 2.470), Hanwha Life Esports (Griffin 1.334, Hanwha Life 3.350) and KT Rolster (Griffin 1.512, KT 2.580) all due up.
Griffin's skillset begins with their incredible diversity, complimented by quality drafting and late game shot-calling that has brought an overall stability and consistency currently unparalleled in the league.
Yet perhaps most shocking about Griffin's first half performance has been their incredible depth of talent, with each member of their team having their time in the limelight. While Viper and Tarzan were touted as the stars of the outfit, the flexibility and willingness they show in letting other members perform adds another layer of teamplay that strengthens their teamwork.
However, with how top-heavy the league currently is, Griffin have no room for error as they make their push for top spot.
Jin Air GreenWings finally win
After a stunning 2-0 Week 4, the Jin Air GreenWings are suddenly in position to rattle off four wins in a row. Previously one of the two winless teams in the league, Jin Air secured their first victory with a win over the other winless squad, the bbq OLIVERS, in an unsurprising romp.
Despite this, their 2-1 victory over Spring Split champions KING-ZONE DragonX came as a massive shock. Granted, at times KING-ZONE did not appear to be themselves, especially during Game One in which they massively underestimated Jin Air. However, nothing can be taken away from the stellar performances from the likes of UmTi, Grace and Teddy that led to their victory.
Week 5 has now arrived, with Jin Air having the laxest schedule in the league with match-ups against the still yet-to-win bbq OLIVERS (JAGW 1.512, bbq 2.590) and 7th place MVP (MVP 1.847, JAGW 1.980). This could be the start of an incredible turnaround for Jin Air, who looked all but dead in the water entering Week 4.
Hanwha under the radar
Hanwha Life Esports remain one of the most underrated and under-appreciated teams in the league, advancing to 6-4 after Week 4. Hanwha generally lack the star power other teams possess, but they have carved out their own niche in their ability to play as a collective unit and limit mistakes.
Hanwha have already displayed the ability to beat the likes of Afreeca and KT Rolster, defeating the latter this past week in 2-0 fashion. The general thought previously was that Hanwha would eventually fall off with the continued top-heavy nature of a league which contains such a vast array of quality teams, yet Hanwha have remained steady.
This week brings about two very different match-ups for Hanwha Life, their first match being against the top seeded Griffin (Griffin 1.334, Hanwha Life 3.350) before they duel with SK Telecom T1 for the second straight week (Hanwha Life 1.621, SKT 2.320).
Gen.G have a tough week
Gen.G have one of the most difficult schedules this week, battling both KING-ZONE DragonX (KDX 1.609, Gen.G 2.350) and the Afreeca Freecs (AF 1.662, Gen.G 2.240).
Gen.G for the first time all split turned to Crown in the Mid lane during their set against Griffin last week, going 1-1 in his Summer Split debut. While Gen.G ultimately fell to Griffin, they bounced back by edging out Hanwha Life Esports 2-1, placing them at 7-3 for the season.
This week is its own set of challenges, however, with KING-ZONE and Afreeca both now having some time to rest and reset themselves after their quick turnaround from Rift Rivals last week.
Gen.G's main question is which Jungler will see starting time this week, although they have generally shifted towards Haru so far.
Conclusion
Week 5 signifies the start of the second half of the LCK 2018 Summer Season. The top six teams have opened up a gap over the remaining four teams and the latter group must step up this week and next before it is too late. Meanwhile attention remains on Griffin to see if they can maintain their first half form.