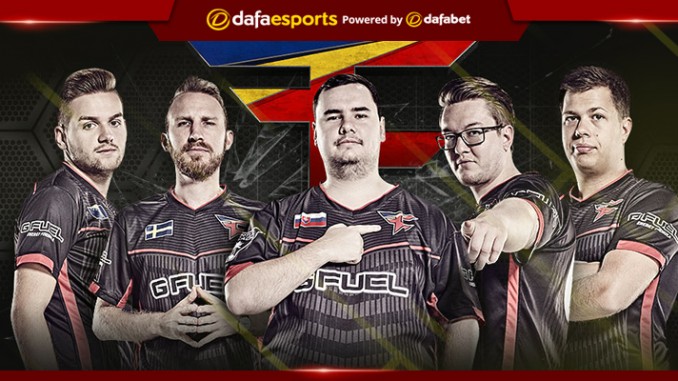 IEM Sydney, which runs from 1-6 May, shapes up as an opportunity for the top teams to prove themselves, while the wildcards and lesser known squads will look to prove they belong.
Three to watch in Group A
Group A has three clear top sides, with FaZe Clan, SK Gaming and Cloud9 overshadowing the competition. What's perhaps most interesting about this group is that all of the top teams are flawed, with a chance for upsets being much higher than normal.
FaZe Clan struggling
If FaZe Clan had their old line-up with olofmeister, who is currently out due to personal reasons, they would enter as massive favourites in this group. However, the first few LAN matches with Xizt in the side have been incredibly poor, with FaZe looking much weaker with only a single player removed. FaZe still have the experience and pedigree to make it out of the group but tracking their progress will be interesting moving forward.
Cloud9 looking solid
Cloud9 brought in FNS after the departure of Stewie2K, with the team performing relatively well since then. FNS has brought structure to the team; something players RUSH and Skadoodle have typically thrived upon during their careers. A disappointing 2-0 loss to Gambit in the quarterfinals of DreamHack Marseille raises some concerns, but overall Cloud9 look to have what it takes to make it to the Playoffs.
SK could potentially be upset
SK Gaming are the most at risk of succumbing to an upset amongst the larger names in Group A, given the uncertainty within the team. Recently adding a star player in Stewie2K has adjusted the make-up of the side, with boltz in particular struggling to find his role.
However, SK are in a similar boat to FaZe in that even through their struggles, it is difficult to see such a savvy veteran squad making an early exit. If SK are to not only get out of the group but succeed in the Playoffs, then the likes of coldzera and fer will need to return to top form though.
Another concern for SK is that Dust 2 is joining the map pool in place of Cobblestone for this event, with Cobblestone being one of the best maps for SK before its removal.
Astralis come in with momentum
The three teams likely to make the Playoffs out of Group B is harder to discern, with four favourites joined by a dangerous newcomer.
Astralis are flying high after their win at DreamHack Marseille, with a dominant performance making many believe they are currently the best team in the world. The likes of Magisk and device are looking like superstars in gla1ve's system, with a quality map pool being supported by brilliant tactics. The only concern for Astralis is the quality of teams in this side of the bracket, but given their current form, no side should truly concern them.
NRG one to watch
The dangerous newcomer is NRG Esports, who have performed well online thus far but have had limited opportunities to prove themselves offline. Astralis are a brutal early test, but even a close match would give them confidence and prove their abilities moving forward.
Mousesports still in contention
Mousesports, formerly considered the number one team in the world by many, are still amongst the favourites to make the Playoffs. While recent struggles are a bit concerning, overall the continued quality of team play and cohesion has been a pleasant surprise.
Natus Vincere rely on s1mple
Natus Vincere, even with the elevated play of electronic and flamie, are still all about s1mple. Universally recognised as the best player in the world right now, s1mple gives Na'Vi a shot in any match-up, as proven by essentially single-handedly dragging them to the Finals in Marseille last weekend. The concern for Na'Vi is what kind of support s1mple will receive from the likes of electronic moving forward, but they should never be underestimated so long as s1mple remains in this form.
Fnatic overlooked
Fnatic are an interesting squad, with solid tactics complimented by a resurgence from KRIMZ. Arguably in the best form of his long and brilliant career, KRIMZ has been overshadowed by s1mple, with many failing to recognise his incredible performances thus far in 2018. Complimented by the consistency of flusha and the tactics of Golden, Fnatic are a solid team that should vie for a Playoff spot in this difficult group.