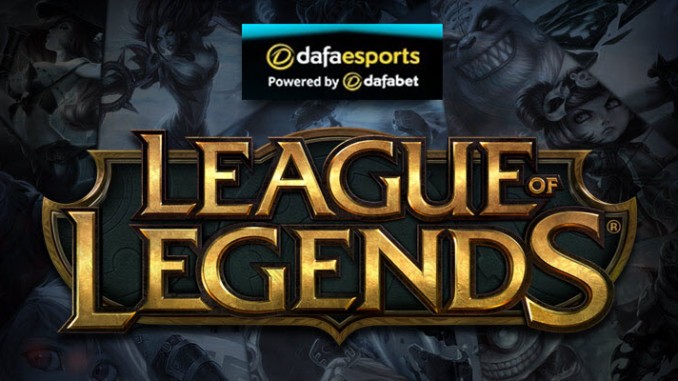 The European League of Legends Championship Series enters its penultimate week with one match-up in particular highlighting two of the top teams in the league.
Schalke 04 on a roll
Schalke 04 duke it out with fellow rising squad Team Vitality on Friday with a chance to pull away from the pack.
Schalke have won seven of their last eight matches, including a victory over Misfits in their last outing. Nukeduck has continued his return to form, once again looking like one of the best Mid-laners in the region. The under-told story of Schalke's development, however, is their evolution in terms of more clean and concise mid-game decisions, with fewer of the self-inflicted errors that previously plagued this line-up.
Vitality looking good
Meanwhile, Team Vitality are currently on a run of their own. Winners of four straight matches, the introduction of Kikis to the starting line-up continues to work wonders, with a complete transformation of Vitality occurring over the past two weeks.
Vitality have their confidence and swagger back and, for a team known for the hot and cold streaks, they are currently flying high. There is concern, however, that should Vitality stumble their inability to pick themselves up will return, although this new line-up is yet to face such a challenge.
The Top-lane match-up of Cabochard and Vizicsacsi, which once would have been a clash of star players, is now is primarily a battle of facilitators who look to assist other players in controlling the game.
However, with the recent emphasis on more carry-orientated champions such as Kennen and Jayce, this could be a throwback match-up with explosive potential.
Liquid lead in North America
Over in North America, Team Liquid are on a five-game winning streak, although they have two difficult matches against two other surging teams in OpTic Gaming and Cloud9.
The last team to defeat Team Liquid was Cloud9 in Blaber's debut for C9 in the Jungle, with Liquid being on fire ever since.
Team Liquid showed resilience in their match-up against a second-placed 100 Thieves side last week, coming through with the victory even after a disastrous level-one start saw both the Bottom lane and Jungler Xmithie incredibly behind.
Liquid have long been a team focused around the star play of Doublelift, but a recent priority shift to furnishing Mid-laner Pobelter with champions such as Malzahar, who provide both wave clear and initiation, has been a massive positive for TL.
This week provides a unique challenge for Liquid, with matches against two teams skyrocketing up the rankings.
OpTic playing better
The first opponent for Liquid is OpTic Gaming, who have continued their rise off the back of unique drafting strategies and improvements on an individual level across the board.
Liquid are 1.440 favourites with Dafabet; OpTic are 2.830 underdogs.
The issues plaguing OpTic ever since their induction into the LCS have been their poor play in the Top lane, plus an identity crisis elsewhere on the map. Yet during this win streak OpTic have found that selecting comfort champions in the solo lanes for Dhokla and PowerOfEvil has greatly increased their production.
Just how deep the bag of tricks is for OpTic is something to track moving forward, but this week is incredibly brutal given matches against both Liquid and Echo Fox.
Blaber difference for Cloud9
Cloud9 – slight outsiders at 2.150 for their clash with Team Liquid – have joined OpTic and Liquid in climbing the ranks in recent weeks. This appears primarily due to the shift to Blaber in the Jungle.
After Svenskeren's continued struggles, Blaber's inclusion in the line-up has seen an overall more active Cloud9 squad, with five wins in their last six including the last four in a row.
Granted three of those recent victories came against some of the teams towards the bottom of the standings, but the focus and direction of Cloud9 is much clearer now than it was when they originally benched the likes of Sneaky and Jensen to start the year.
With the likes of Orianna seeing more and more play in the Mid lane, the meta appears to also be working out in C9's favour moving forward.
Conclusion
There are still play-off places up for grabs in both the EU and NA series as the regular season heads towards a conclusion.
This week should give a clearer picture in both regions before the teams battle in the final week before the play-offs.
The action in Europe takes place over Thursday and Friday with the North American matches held on Friday and Saturday.