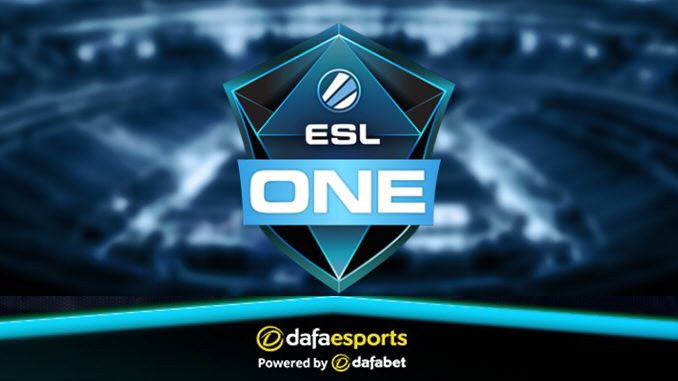 FaZe Clan emerged victorious from an incredible Finals at ESL One: Belo Horizonte 2018 to claim the first-place prize of $100,000 at the Mineirinho Arena.
FaZe make quick work of the Group Stage
FaZe entered this event as a bit of an unknown, fielding a stand-in with cromen in place of olofmeister.
The good news for FaZe was that they were placed within Group A, avoiding both Team Liquid and mousesports.
The opening match was trivial for FaZe as they enjoyed a complete destruction of Ghost Gaming 2-0. FaZe then had another quick and easy best-of-three victory in the Winners' Match, this time against Space Soldiers, with this win placing them into the semifinals of the Playoffs.
FaZe push past Team Liquid
Up against FaZe were Team Liquid, who were incredibly dangerous, especially as they had the crowd's support due to Brazil's own TACO playing for them. The initial map of Nuke was a one-sided affair though as FaZe rolled to a 16-3 victory.
In Game Two, Liquid were able to show poise even after such a brutal defeat, narrowly edging FaZe 16-14 by winning the final three rounds to close out on Dust II.
However, the final map of Mirage was a similar story to that of Nuke, with FaZe looking solid in a 16-7 victory.
Stand-ins have an impact
Awaiting FaZe in the Finals was another team with a stand-in; mousesports with n0thing.
It is key to note just how different these two situations were, even if it appeared from first glance as though each team would be on an even footing given their stand-in situation.
Cromen for FaZe came in replacing a Support player in olofmeister, with limited pressure on him to put up a massive performance, with the assumption the star power of rain, NiKo and GuardiaN could lead them through. Meanwhile, for mousesports, n0thing was essentially coming out of retirement to play, having had no action in top tier CS:GO since his removal from Cloud9 last year. Also, the player n0thing was replacing was oskar, who is one of the star players of the team, leaving mousesports essentially playing freer and looser with minimal expectations.
First four maps are split
The first map of the best-of-five Finals was mouz's pick of Inferno, with FaZe looking sharp. After opening 2-5, FaZe rattled off a 14-1 run, closing out the map with in-game leader karrigan leading the way with 20 kills.
The second map was the closest of the series, with mousesports eking out a 16-14 victory off the back of often-criticised Support player STYKO, who topped the charts with 24 kills.
The third map was Train, with mousesports carrying their momentum into an 11-4 first half. While they struggled at times during the second half, especially due to the brilliance of FaZe's NiKo, mouz were able to take a 16-12 victory.
After this map FaZe finally kicked into high gear on Mirage, with a crucial nice early start that saw them lead 12-3 at half-time. FaZe would close the game out at 16-9, leaving Dust II as the decider.
FaZe come through
The final map was incredibly back and forth to start, before FaZe pulled away during the second half. The finishing round was absolutely gripping, as cromen ran out of bullets and was forced to attempt to eliminate the remaining two mousesports members with his knife. The threat was just enough to stall mouz, not giving them enough time to defuse the bomb and thus handing FaZe a 16-10 victory and the title.
Conclusion
FaZe had their ups and downs throughout the Finals, but they always found a way to pull together and achieve victory when they needed it most.
Moving forward it is unknown whether cromen will be standing-in at other events, or whether the long-awaited return of olof will occur. FaZe are simply not the same team without their full line-up, so despite this win, their hopes of returning to their number one world ranking glory are resting on this.