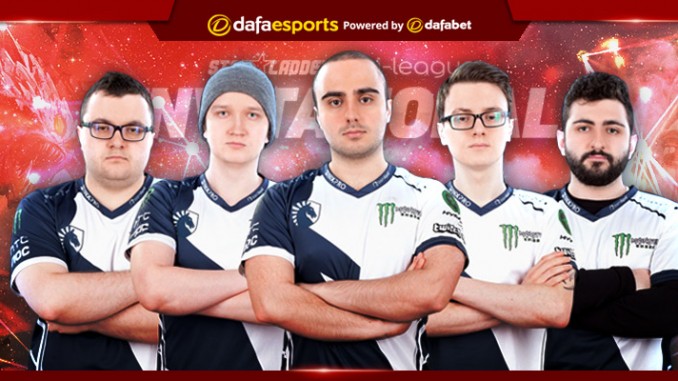 ESL One Belo Horizonte, to be held in the sixth largest city in Brazil, is a tournament with a number of unique and interesting teams, even though only eight squads will be in attendance.
Team Liquid one to watch
Team Liquid enter ESL One as a major contender given their continued presence as a top team, coupled with concerns surrounding their main competitors.
Liquid maintain an incredible wealth of talent, with the likes of NAF, EliGE and Twistzz capable of single-handedly leading them to victory.
Some questions were raised after Liquid fell to NRG Esports in the quarterfinals of Star Series & i-League Season 5 recently, but it must be noted that the overall skill of NRG is an unknown given their minimal presence offline.
Still, Liquid have been placed in what appears to be the easier of the two groups here, with a clear shot at making it through to the Playoffs.
Stand-in used by mousesports
Joining Liquid in Group B are mousesports, who will be using former Cloud9 player n0thing as a stand-in for oskar due to personal reasons.
This throws a complete wrench in the identity of mousesports, given the importance of oskar as one of their star players and primary AWPer (sniper). That role will most-likely fall upon in-game leader chrisJ who, before he transitioned to the leadership role, was the main AWPer.
The addition of n0thing is a bit of a surprise given his lack of play in top tier CS:GO since his removal from Cloud9 last year. However, one hope is that his presence will energise young star ropz, who has said that n0thing is his long-time idol.
FaZe Clan still missing olofmeister
Group A contains FaZe Clan, who confirmed a roster change on Friday. It appeared as though olofmeister would be making his long-awaited return, yet soon after announcing his comeback, it was then announced that he once again would be stepping away.
With previous stand-in Xizt now with Fnatic, FaZe will turn to cromen for their final player. Even with minimal practice time, FaZe are still dangerous, particularly given the limited role that cromen will be playing on such a star-studded line-up. This does put more weight on the shoulders of in-game leader karrigan though, who will need to adapt quickly to cromen's skills.
Despite the disruption, FaZe will still have the basis of their game intact, with a solid map pool and absurd talent likely to cause problems for every team they square up against.
SK Gaming have question marks over them

Home favourites SK Gaming are in search of continued progress, with a decent showing at their last event, StarSeries & i-League Season 5. Despite losing to eventual winners Natus Vincere in the quarterfinals, the resurgence in play from coldzera was incredible to see as he showed flashes of the player who was considered the best in the world for such a long time.
The questions still remain for SK Gaming though; with the continued struggle of boltz coupled with the inconsistency of essentially every player on the roster, SK Gaming are at this point a wildcard. Given their talent, they could still make a miracle run at any event they attend, yet their lack of cohesion and inability to generate any consistent form continues to hurt them.
NTC an unknown
One team looking to prove themselves are NTC, a squad with many familiar faces. With multiple players on top teams over the past few years – specifically fnx, felps and kNgV- – this is their first opportunity to prove themselves against top tier competition.
This line-up is perhaps the most interesting at the entire event, with the likes of kNgV- in the spotlight for the first time since his removal from Immortals and 100 Thieves, the latter shortly after its acquisition. This is a side filled with passion and emotion, with hopes of feeding off a partisan crowd to help get them through to the Playoffs.
Conclusion
A small field it may be, but with big questions set to be answered as the teams match up at the Mineirinho Arena with bragging rights and a $200,000 prize pool at stake. All the action starts next week and should make for fascinating viewing.