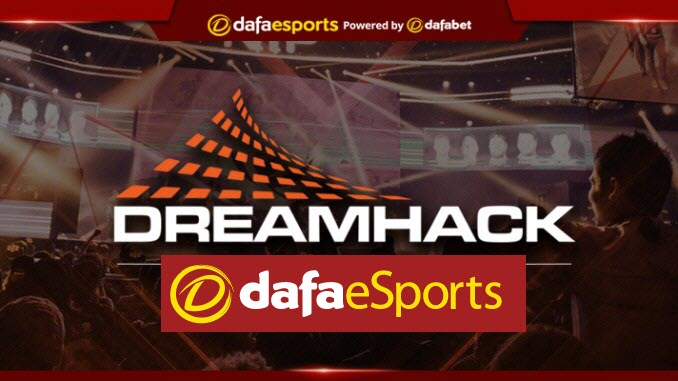 In an event looking eerily similar to DreamHack Tours, the winners of that event, North, are looking to continue their ascension at DreamHack Summer 2018.
North looking for consistency
North are finally seeing a slow rise in play after a continued dip saw them drop to tier 2 status. Previously plagued by inconsistency from essentially everyone outside of valde, players such as aizy and mertz have enjoyed a steady increase in good play over the past few tournaments.
After emerging victorious at DreamHack Tours, North fell to NRG in the semifinals of StarSeries & i-League Season 5, which was seen as another solid result.
MSL led teams are always incredibly brilliant in terms of tactics, but the question for North has long been can multiple players find consistency on a map to map basis?
The only concern at this event for North is that they were placed in Group A, which is generally viewed as the more difficult of the two groups. Mertz is the player to look out for as his continued growth is pivotal to the long-term success of the team.
Trials and tribulations for Gambit
Gambit Esports are in a bit of a transition, with a fairly recent roster move coupled with the loss of their coach. On 26 May seized was placed onto the bench with mir, formerly of Vega Squadron, joining the team on a trial. Dosia has now become the in-game leader over that stretch, with Andi resigning from his coaching role just five days ago. This leaves Gambit in a difficult position, appearing to lack a coach while looking to integrate a new player into a team that has an ever-revolving door as to who their in-game leader is.
The dream for Gambit is that talent trumps tactics, with quality players such as AdreN, Hobbit and mir all being capable of taking over matches. In an event full of teams looking to prove themselves, Gambit have an opportunity to make some noise, even during this period of upheaval.
AGO could surprise
AGO Esports have emerged as perhaps the best Polish team on the scene currently, particularly given Virtus.pro's incredible struggles. AGO were also at StarSeries, falling to North in a narrow 1-2 best-of-three after showing flashes of brilliance during the group stage. Here, AGO went 3-0 in the best-of-three Swiss system, defeating Virtus.pro, Ninjas in Pyjamas and mousesports in a tremendous run of form.
The question now becomes whether AGO can transfer this form to other events, especially ones such as this, which is lacking top tier teams such as Astralis, Team Liquid and Natus Vincere. The key for AGO is finding the consistent second star alongside snatchie, who emerged as a true threat during AGO's time in StarSeries.
Renegades have issues
Australian side Renegades are in search of a win at DreamHack Summer after a series of up and down performances.
Renegades are unfortunately a team full of incredibly gifted yet inconstant players, rarely having multiple members step up at the same time. Ever since the loss of NAF to Liquid in February, Renegades have been searching for the missing piece that will allow them to find some sort of stability while on the server.
The catalyst for Renegades has been Nifty ever since his introduction to the team, with his dual skill set of both being the in-game leader and the primary AWPer (sniper).
Renegades are fortunate to find themselves in the wide open Group B, with a chance to build some consistency and momentum moving forward. If Nifty can be joined by the likes of jks towards the top of the scoreboard on a fairly regular basis, Renegades could find themselves on a surprising run through the event.
Conclusion
All eyes turn to the Elmia Convention Center in Jonkoping, Sweden, for what could be a fascinating event. Should North maintain their recent momentum, then the Danish side will be considered part of the contender mix in any event they enter. There's a $50,000 first place prize on offer as the eight teams battle for a share of a $100,000 overall prize pool.