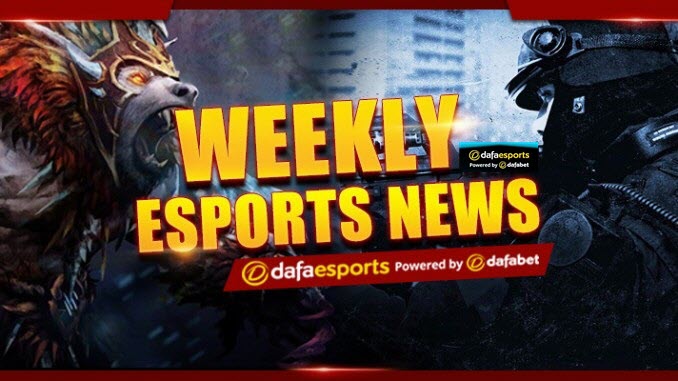 Group B at the DreamHack Masters Stockholm looks incredibly competitive, with every team believing they have a shot at making it through to the play-offs of the Counter Strike: Global Offensive event.
Look out for Na'Vi
Natus Vincere are one of the top teams at this event, with recent first-place finishes at ESL One: Cologne, Star Series Season 5 and the CS:GO Asia Championships 2018.
Na'vi have finally come together as a squad, with every player finding a way to contribute to the team's overall success. s1mple remains arguably the best player on the planet, while the likes of flamie and electronic have begun to thrive.
Being able to play Nuke continues to be a huge bonus for Na'vi as they routinely get their pick of the litter in terms of maps with many teams opting to ban away that map due to its unique play style.
The question is whether or not the recent break will have cooled Na'vi's hot streak.
Young guns boost NRG
NRG have continued to rise through the rankings, with a talented young trio at the forefront of their play.
With victory before the player break at IEM Shanghai, NRG are starting to put together the LAN results that supplement their online success.
Daps and crew are playing a consistent form of Counter Strike, with multiple players stepping up over NRG's continued ascension.
Of the three young players on this squad, AWPer (sniper) CeRq continues to be the stand-out, with the team's results generally following how he performs in terms of wins and losses.
However, veteran FugLy has also found a home within NRG, routinely putting up impact numbers in pressure situations.
NRG are a dangerous team especially at the beginning of tournaments when their coach, ImAPet, best known for his anti-strating of specific teams, can shine with prep time.
NIP must find consistency
Ninjas in Pyjamas enter in as an intriguing team given their recent role transition. Since joining NIP back in June, Lekr0 quickly became the in-game leader with hope that this would unlock the play of dennis.
NIP have been up and down, bombing out of ESL One: Cologne before claiming first place at the EU Minor for the London Major, defeating OpTic 2-0.
NIP are unfortunately ever inconsistent, struggling for stretches before the stars align once in a blue moon when they magically put together a deep title run.
NIP remain dangerous on pistol rounds given the presence of f0rest, dennis and Lekr0, but they must come out of the player break with a firm plan for the future.
If REZ can get going and find impact early – and often – it will bode well for NIP's play-off hopes.
Ghost in brutal group
Ghost Gaming complete the group and they come in off a recent roster change. kRYSTAL has joined on loan from The Imperial in place of Pollo, with hope that the veteran can provide further leadership for the likes of Wardell and Subroza.
This squad has an unique and interesting mix of players, with an ability to have multiple players pick up the AWP should the situation call for it.
The success of this squad relies on the play of koosta, who is best known for his up-and-down performances for both Team Liquid and Counter Logic Gaming. If koosta can be unleashed and find even a remote amount of success, Ghost will have a shot at making an impact.
Given their draw, this is an incredibly difficult task for Ghost, but at the very least matches against multiple top teams could be incredibly valuable for learning and expanding their play in the future.
Na'vi clear favourites
Na'vi are obviously the team to watch in Group B – they are hot favouites to finish top at 1.621 with Dafabet – but the battle for the second place (and a place in the quarter-finals) should be extremely competitive.
NIP get the bookmaker's vote to edge through. They are offered at 4.630 to win the group, with NRG at 5.660. Ghost are the 13.380 outsiders.
In the outright betting, Na'Vi are rated third favourites at 7.560 behind Astralis (2.360) and FaZe (5.040).
The action gets under way on Wednesday.