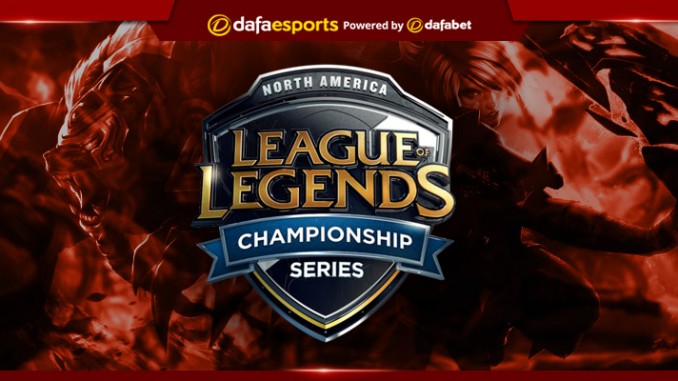 The North American League of Legends Championship Series Summer Split opened this past weekend with only two teams securing a perfect week.
Echo Fox off to a quick start
The first team with a 100% record are Echo Fox, who had perhaps the oddest week for an LCS team in recent memory.
Their initial match against FlyQuest saw Echo Fox engage in a role swap where two players switched their typical positions. This is incredibly rare, with Echo Fox deciding to put star Top laner Huni in the Bottom lane Carry position, with typical Bottom laner Altec moving into the Top side to play Dr. Mundo.
This made sense on multiple levels, with Huni traditionally preferring a carry position and Altec struggling to find success in the Bottom lane to close out the Spring Split.
Server crash victory for Echo Fox
After that win Echo Fox squared off against Clutch Gaming in a game which had a controversial ending. With another role switch, with Huni Jungling and swapping places with Dardoch, a major bug occurred causing the server to crash. It was determined that either the game would have to be replayed or one of the teams would be awarded a win, with Riot ultimately deciding on the latter due to how far ahead Echo Fox were at the time.
This was the first ever case of this happening within the LCS, with many people debating if this was the right course of action.
In the end it allowed Echo Fox to secure a 2-0 record as they looked to repeat their hot start from the Spring Split.
Team SoloMid out quickly too
The other team to achieve a perfect opening were Team SoloMid, who were showcasing a new line-up. TSM decided fairly late in the off-season to announce the splitting of playing time for both Grig and MikeYeung, with Grig starting both games in the opening week.
TSM's Zven was one of the world's most outspoken Bottom laners over the recent alterations that have seen a complete change within that lane, allowing Mages and Bruisers to be played in that role for the first time in many years. However, TSM built around Zven's desire to play a traditional AD Carry, playing both Kai'sa and Varus instead of a more new-age selection.
One thing to track moving forward will be whether teams look to pressure the AD Carry pool to force Zven off one of those selections, although that will leave others such as star Mid laner Bjergsen with more power picks from which to choose.
Cloud9 make stunning roster moves
If it were not for the ending to the Echo Fox versus Clutch Gaming game, the stunning decision from Cloud9 to bench their three best players before the start of the split would most certainly be the largest talking point.
Cloud9 announced the removal of Jensen, Sneaky and Smoothie, with Goldenglue, Keith and Zeyzal replacing them. This sent shockwaves through the scene, with immediate concern for Cloud9's play in Week 1.
The jury is still out as Cloud9 picked up a 1-1 split, falling to Clutch Gaming before securing a victory over OpTic Gaming. It is unknown how long this will be the starting roster moving forward, with expectations much lowered given the change in players.
Liquid upset
The most surprising result of the week was the Golden Guardians defeating the Spring Split champions, Team Liquid, to secure a 1-1 week.
The Golden Guardians had a single roster move in the off-season, acquiring Mickey from Team Liquid and replacing Hai in the Mid lane. This was an absolute stomp in favour of the bottom-placed team from the last split, with an incredibly quick 22-minute victory.
Where Golden Guardians go from here is a bit of an unknown as they look to snowball their momentum into Week 2, when they will face off against Cloud9 and Echo Fox.
Conclusion
All in all, a confusing and rather hectic opening week with teams getting in sync with the new patch. With nine weeks in the season, teams can afford the luxury of taking a week or two to sort out their line-ups, but the number of peculiar roster moves has been surprising. What this season holds, therefore, is currently quite uncertain.